After an order is placed, you will be automatically directed to the "Setup Guide"
Alternatively, if you would prefer to leave the eSIM installation to a later date, you can navigate to the "Setup Guide" via the emailed order summary or by locating the eSIM in your account dashboard
Setup eSIM using the emailed order summary
Please check your junk/spam mailbox
1. Open the email > Click "View your order"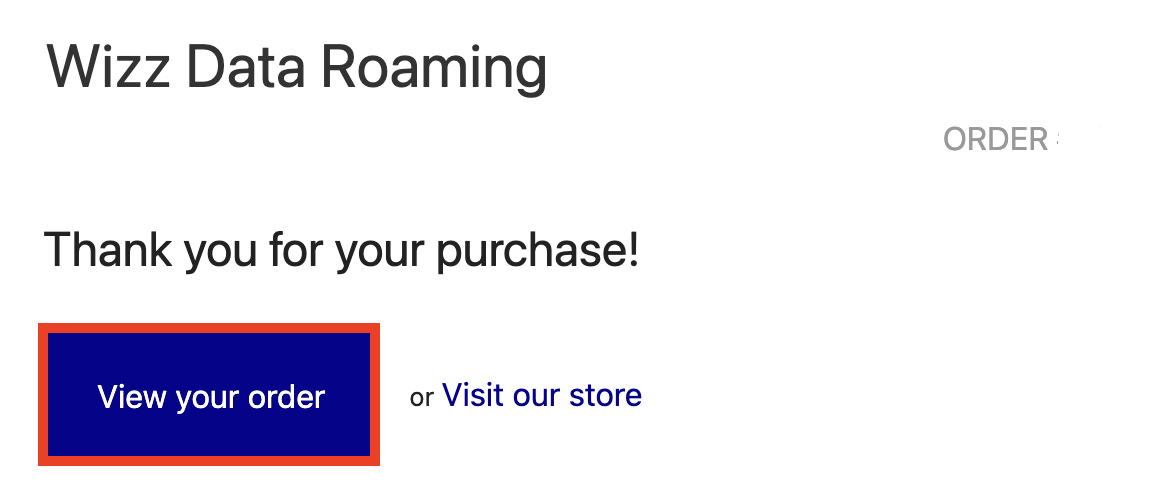 2. The order will be opened > Click on the install button in the middle of the page

3. The corresponding QR code is now displayed > Scan the QR code to install.
For a more detailed guide to installing the eSIM, click on the link to the article below: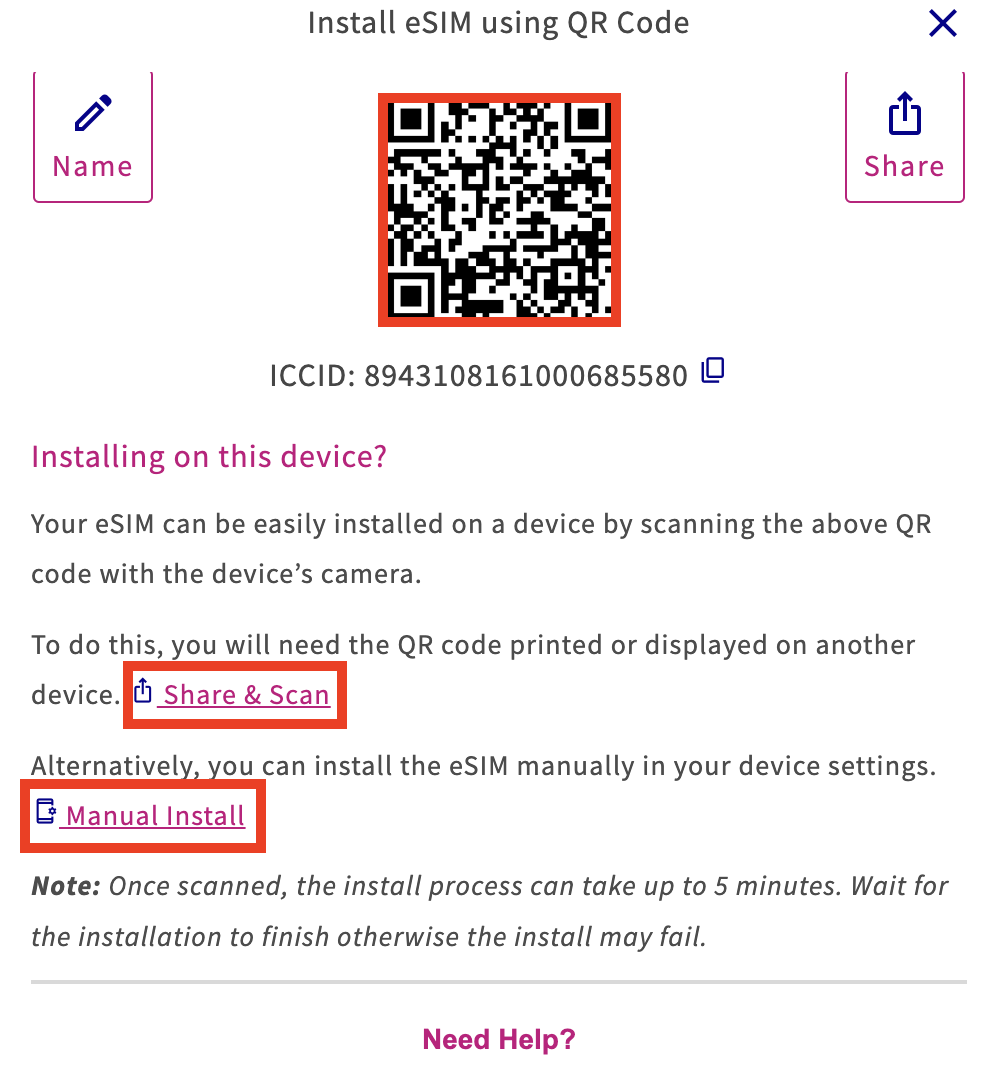 If you would like to send the QR code to a different device so that you can scan it using your current device then click "Share & Scan"
If you do not have the facility to scan the QR using another device then click on "Manual Install" and follow the step-by-step guide.
Setup eSIM through your account dashboard
2. Click on "Manage your eSIM's" located at the top of the page in the menu bar.
3. Locate the eSIM you wish to install > Click "Install eSIM"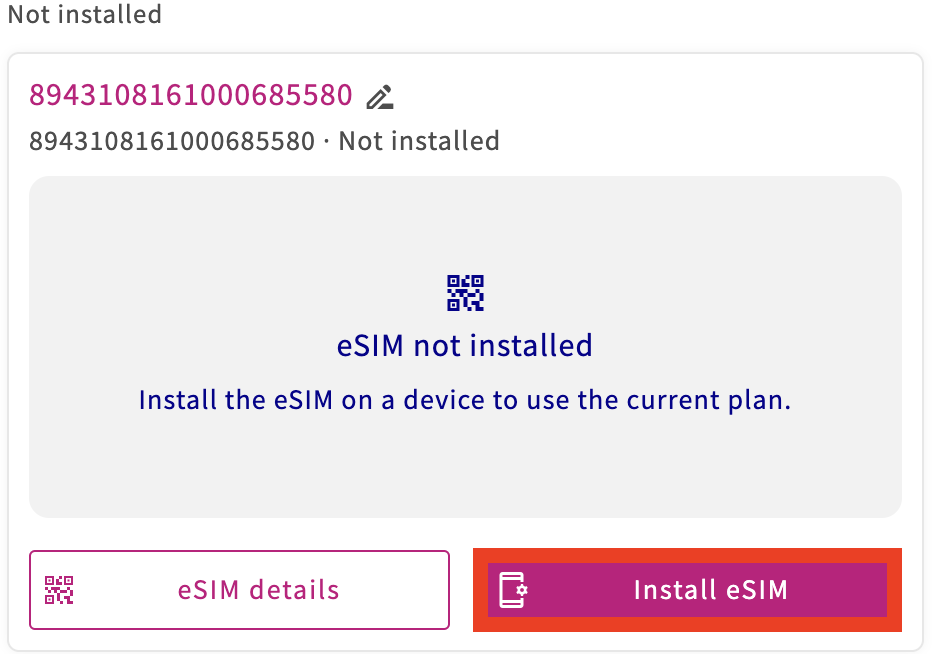 4. Follow the step-by-step guide provided