This article walks you through the necessary steps required to select and buy an eSIM.
If you have an upcoming trip we would advise buying and installing eSIM before you travel, but make sure data roaming remains off until you wish to use the eSIM.
1. Go to the homepage Wizz Air.
2. In the search box start to type the country you require an eSIM for, in this example we will be purchasing a bundle for the "United Kingdom" > Click Search.
3. Select how much Data you need for your travels, in this example we are going to select a 1GB, £2.00 bundle.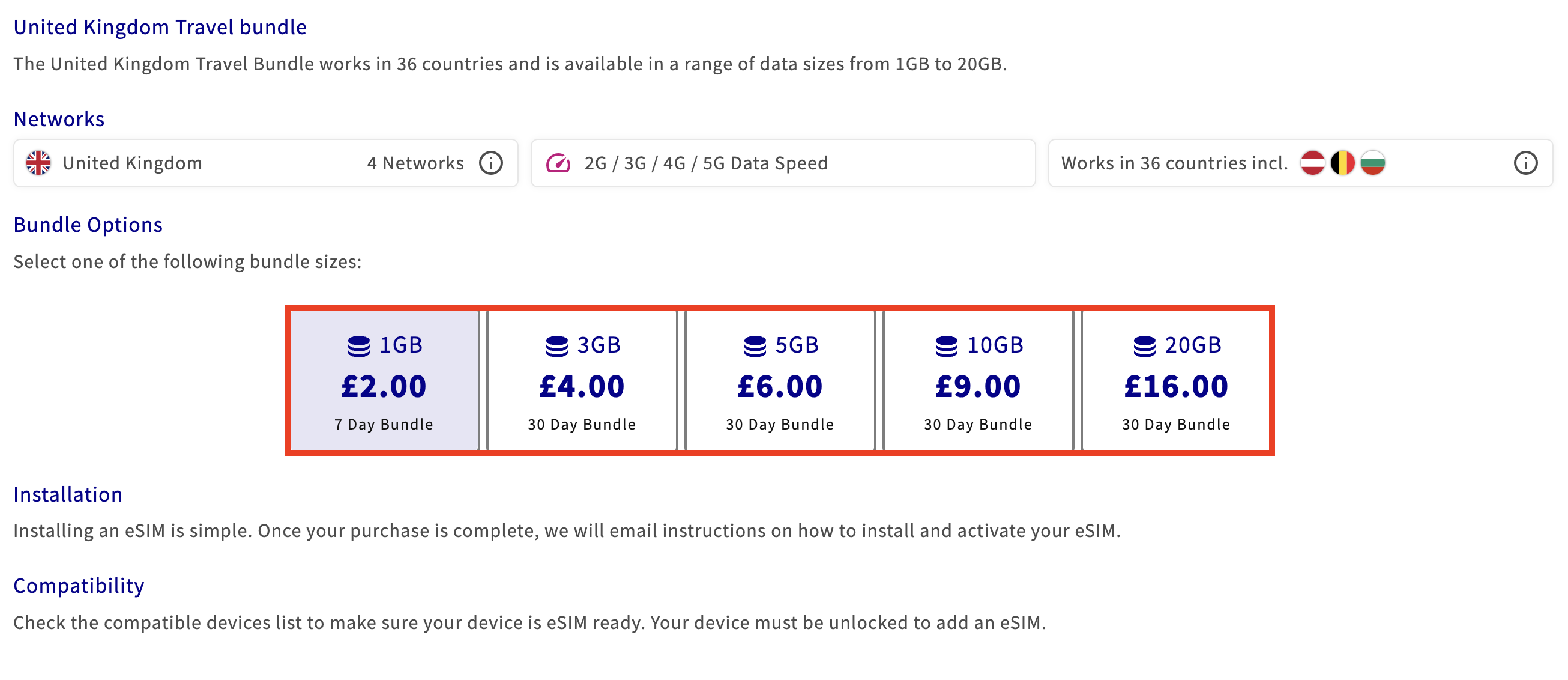 4. From here, at the bottom right-hand side of the screen, click Add to cart.

5. Check your device is compatible, if it is then click the box shown on the bottom hand left side of the pop up > Click Checkout.
6. Once you have checked that the correct order has been added to your cart, click Checkout.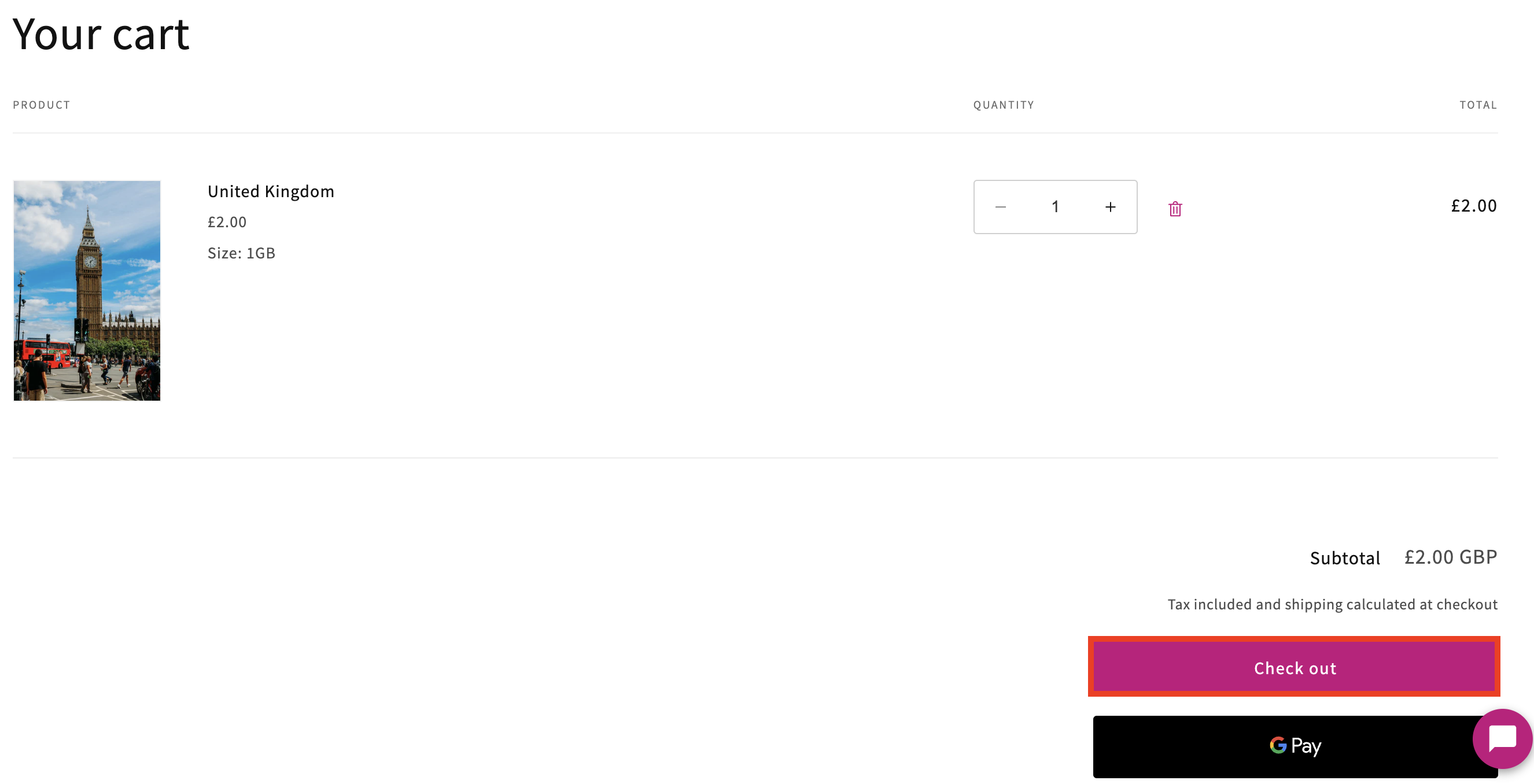 7. Purchase the eSIM > The recently purchased eSIM is now displayed in the "Manage your eSIM's" section and ready to install.
For assistance with the eSIM installation process on your device, click on the link below: Install Guide for eSIM.